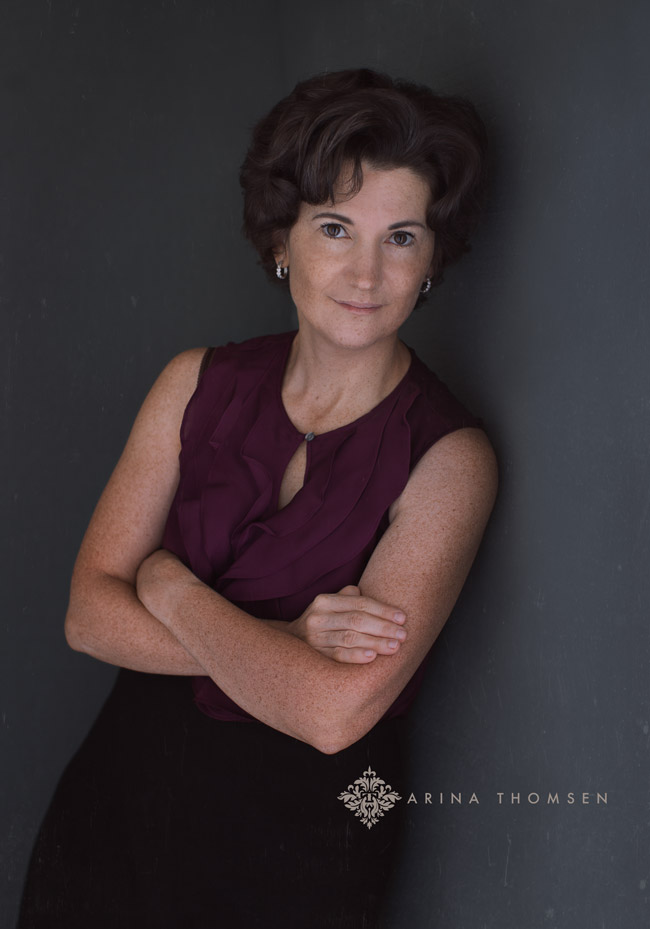 My name is Arina Thomsen and I am a fine art portrait photographer.
The first 34 years of my life were spent in Moscow, Russia where I was born. My family members come from 3 different continents which I find truly fascinating.
I love people, and they are the main subject of my photography. I find it very exciting to work with people of various origins and cultural backgrounds.
Recently I started doing portraits that are somewhere between fashion and glamour styles. I love fashion, I love beautiful outfits and I enjoy making people look their best. As you look at my Before & After photos, you can see that I do not photograph professional models.
My clients love to see that in my portraits they look like they belong on the pages of a fashion magazine. I am a woman myself and I know very well how important it is for every woman of any age to know that people look at her with admiration. I can responsibly tell you: you are no exception. I guarantee that you not only will be pleased,you will be thrilled with the results. More about Makeover Experience you can read here.
My studio is located in Independence, Kansas.
I serve cities in Southeast Kansas, Northeast Oklahoma and Southwest Missouri.