I asked this question to women I photographed many times and each time I heard a different answer. A few weeks ago I asked this question to myself.
What does your portrait mean to you, Arina? What do you want to see in your portrait?
Hard question, indeed! All I know is that I was always fascinated by looking at random photos of myself, noticing the little changes that have happened to me with the course of my life. No, I do not take selfies, I think I am a little out of the age category where I can say that a cell phone selfie will adequately reflect who I am… Yes, I managed to embrace myself along with all my age and body changes. This is me, older, not so slender, not so fresh any more like 20 years ago, and I am fine with it. But there is something that I still cannot accept: the major change in my lifestyle.
There is however an amazing thing that a professional portraiture can give to you: it can show you the way you want to see yourself. I will explain what I mean. I never perceived myself as cast in concrete, my tastes and style have been changing constantly. My young childhood was about being a tomboy, playing with boys, climbing trees, fencing with swords, and shooting with bow and arrows. Jeans and shorts were my clothes of choice. Dresses were too girly for my lifestyle, I despised dresses and everything that made me look like a girly girl. LOL.
I was growing older, I became a wife and a mother, something suddenly changed. I wanted to feel and look feminine. Long skirts, beautiful dresses and romantic blouses became a dominant part of my wardrobe…. Yes, living in a big city, I had a lot of opportunities to wear all those elegant and beautiful clothes…. It was part of my everyday lifestyle.
Then my life changed again, from a big city where I spent more than 30 years of my life, I moved to a small rural area in the Midwest, where at my daytime job (which wasn't an office job any more) I had to wear scrubs…. When I think about going to a bigger city (which is 2-3 hour drive from Independence, Ks), I strongly feel that I will feel more comfortable wearing flat shoes and trousers than a lovely dress that requires a pair of stilettos… When I start thinking about waking up an hour earlier than my regular 5:30 am to apply makeup, believe me I just prefer no makeup at all. Sleep is more important for my wellbeing and ability to function proficiently at this point of my life.
But… but… Am I still a woman? Do I still want to look gorgeous? Do I still want to wear those beautiful clothes even if there are no particular places or event I can go to put them on??? Oh, yes!!!! Yes I do! Yes, yes, yes!!!! It boosts my self esteem, it makes me feel and look better when I know that I can look great. I need a document that will show to myself and to the rest of the world how great I can look if I want to.
That is what a professionally made portrait means to me. It means a WORLD to me! When I ask women who I photograph how they want to be photographed, I always hear different answers. I listen to them very carefully and with all my passion in making women look and feel beautiful, I help them to create their ideal self image that will help them to feel confident, beautiful, and loved by themselves and others.
This is me with my romantic self-portrait: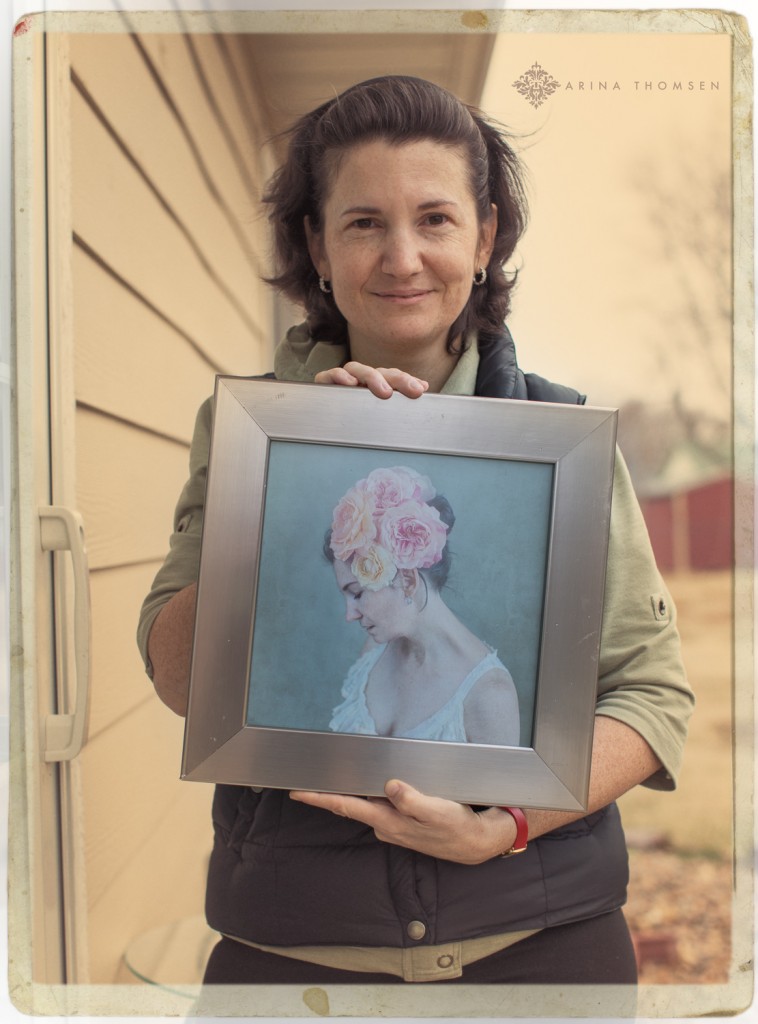 This is my client with her beautiful portrait: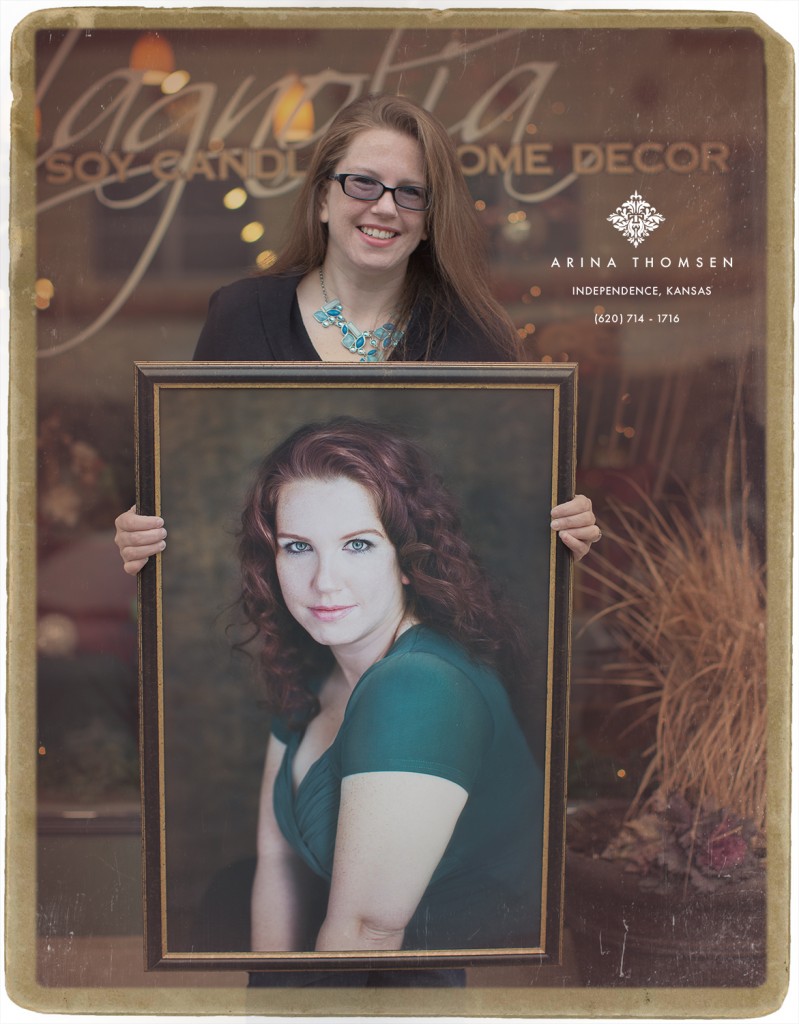 And this is my client with the portrait of her beautiful daughter: